Adès: Asyla, Tevot, Polaris, Brahms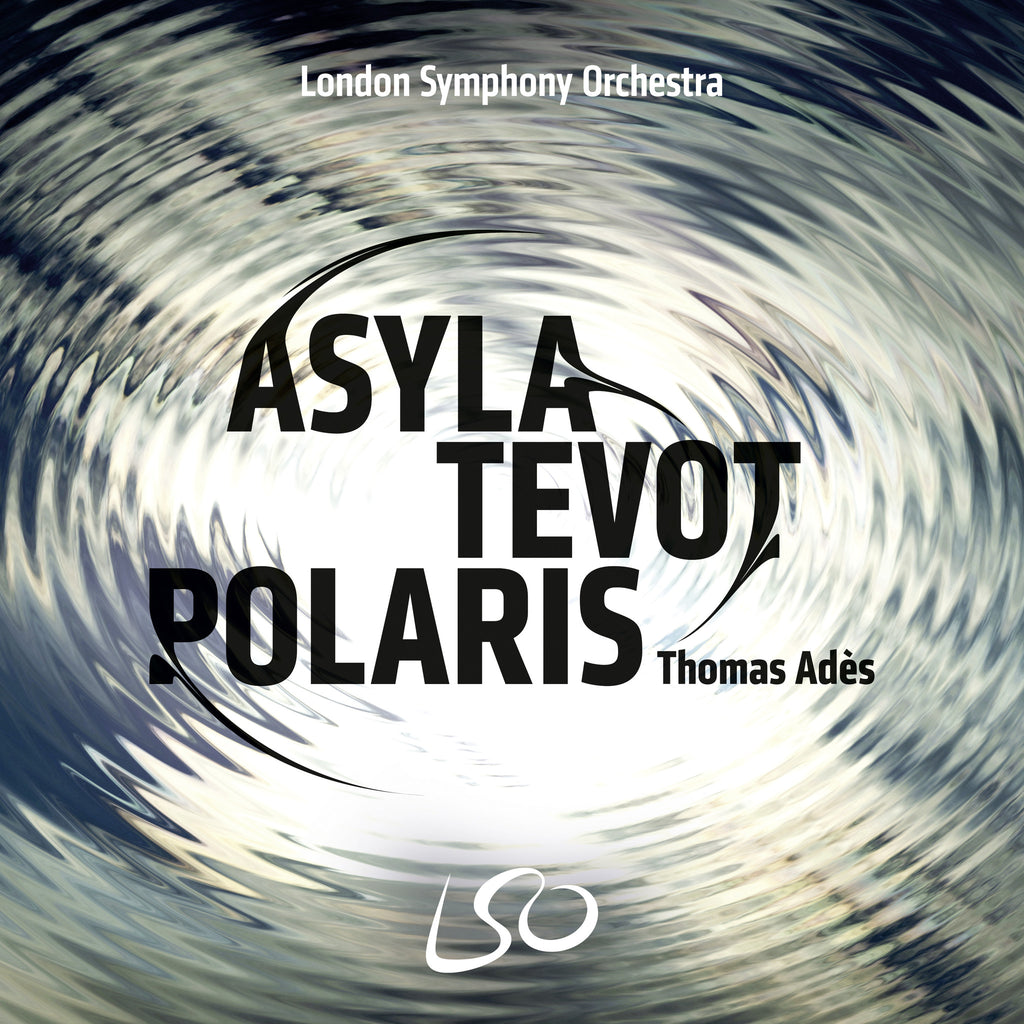 Catalogue Number LSO0798
UPC 822231179825

James Mallinson producer Classic Sound Ltd engineering, editing, mixing & mastering
Recorded live in DSD128fs at the Barbican Hall, 9th &16th March 2016

Format

SACD Hybrid

Layer 1 - 2.0 stereo + 5.1 surround mixes
Layer 2 - Standard CD audio

Pure Audio Blu-ray

2.0 LPCM 24bit 192kHz
5.1 DTS-HD Master Audio 24bit 192kHz
Dolby Atmos mix and mShuttle downloadable content

Total playing time 62 mins 55 secs
2 disc jewel case with clear tray. TBCpp booklet
Notes in En, Fr, Ge

★★★★★ 'The three pieces do share extra-musical associations too – their titles evoke notions of safe havens and the ways of finding them – but what links them more importantly is the sheer mastery of their orchestral writing, as this recording from the Barbican shows so vividly.'
The Guardian

'Deliciously humorous in this new recording from baritone Samuel Dale Johnson with the London Symphony Orchestra conducted by the composer … excellent performances of his major orchestral scores … if you wanted just one disc of Ades' orchestral music I'd suggest it might be this one, especially as you get a CD and a Blu-Ray audio disc in the package.'
BBC Radio 3 Record Review

'The music is carried aloft by great, heaving cosmic waves through a universe glistening with heavenly sounds…These are technically challenging scores that take an orchestra to its limits. With Adès conducting, the London Symphony Orchestra reaches for the stars.'
Financial Times

'This is an excellent recording all round, the the LSO responding superbly well to the many technical and expressive challenges posed in performing Ades's orchestral music.'
Gramophone

'A stunning disc, and should be eagerly snapped up by anyone with an interest in British contemporary music!'
Presto Classical

'The combination of effervescence and deep-water surge is often irresistible. Adès is also a strikingly fine conductor, and these authoritative recordings come as a two-disc set.'
Irish Times

'The London Symphony Orchestra made a beautiful and rich recording. It is a privilege to be listening to the way the pieces are in harmony.'
Opus Klassiek

'I have enjoyed Thomas Adès' music for many years now and he continues to produce very engaging music with wonderfully exotic sounds and dramatic flow. Kudos to the London Symphony, as well, for their always fine playing and for the audio quality of their 'LSO Live' series using the latest hi-res recording technologies. Highly recommended!'
Audiophile

'The brass choir runs offense through the skittering, star-spangled orchestral canvas as the score surges from event to event, and the ethereal sections are transporting. It has no significant competition on CD.'
The Bay Area Reporter

'The works on this program resound in the highest of quality and brilliance.'
pizzicato.lu

Concert reviews

★★★★ 'Authoritative performances and sumptuous textures!'
The Guardian

★★★★★ 'An exceptional concert which was totally convincing both in performance and the quality of the music being presented. My concert of the year so far.'
Bachtrack
£14.99
Thomas Adès
London Symphony Orchestra 
---
An acclaimed conductor and pianist as well as a composer, Thomas Adès has outgrown his status as the wunderkind of the British scene and become one of the most imposing figures in contemporary music. For his LSO Live debut, he conducts all of his seminal 'Trilogy' works - Asyla, Tevot & Polaris – pieces that not only occupy a special place in his output, but in modern classical music as a whole. This major release is also features a Dolby Atmos soundtrack, recreating even more precisely the unique atmosphere a concert of Adès's music creates.
Composed in 1997, Asyla is one of the works that announced Adès as a major new voice. The title is the plural form of the word asylum, and plays on the dual meaning of both madhouse and sanctuary. Typical of his orchestral works, it utilises a large orchestra (including six percussionists and a variety of treated pianos) to achieve an array of colours, textures and timbres. It also showcases Ades's wide-ranging influences, with a 'four-on-the-floor' techno drumbeat as the impetus behind the famous Ecstasio movement.
Tevot is a one movement symphony that builds upon the ideas of Asyla and pushes the players to the limits of their technical ability, with long passages written in stratospheric registers. Again, there is a dual meaning at play in the title, as Tevot is the Hebrew word for bars as well as closely related to the word used in the Bible when referring to Noah's ark. 
The final Trilogy work, Polaris, was composed in 2010 and is subtitled 'A Voyage for Orchestra'. Taking the North Star as its inspiration, despite a relatively short running time it conjures up a definite sense of vastness, with musicians placed offstage to enhance the sense of space. The album also includes the Adès miniature Brahms, with words by Alfred Brendel. Sung here by baritone Samuel Dale Johnson, it is an 'anti-homage' to the composer inspired by the cold logic of his music, taking his compositional compulsions to extreme conclusions.
Composer
 
Ad

è

s
Conductor
 
Thomas Ad

è

s
Performers
 
London Symphony Orchestra
---
Track list
1. Asyla, Op. 17: I.
2. Asyla, Op. 17: II.
3. Asyla, Op. 17: III. Ecstatsio
4. Asyla, Op. 17: IV. Quasi leggerio
5. Tevot
6. Polaris (Voyage for orchestra)
7. Brahms, Op. 21


Related products