Beethoven: Piano Concerto No 2 [download]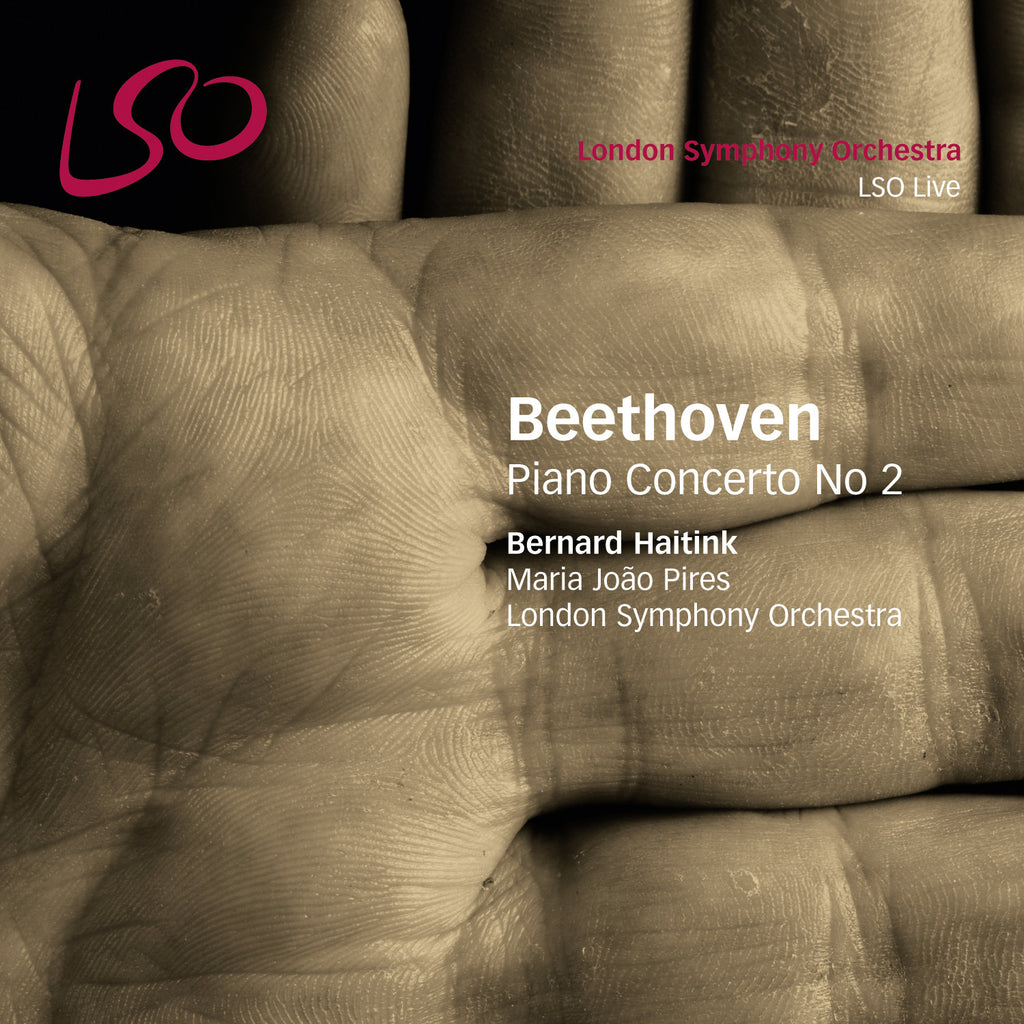 DIGITAL EXCLUSIVE

Catalogue Number LSO0245
UPC 822231124528

James Mallinson producer
Classic Sound Ltd engineering, editing, mixing & mastering

Formats

FLAC stereo 24 bit 96 kHz
MP3 stereo 320 kbps

Recorded live at the Barbican February 2013 Total playing time 30m 53s

Concert Reviews

***** 'Pires gave the Beethoven with a directness and confidence that were of a piece with Haitink's own contribution. But Pires packs a big keyboard personality in that small frame, and the vigorous clarity of her articulation was the stand-out characteristic.' The Guardian

**** 'Enter Maria João Pires, and suddenly the game is raised and it becomes apparent that what is being developed is something far from comfortable, and very special… I thought this was music-making of the highest quality.' BachTrack

'A revelatory account of the Beethoven.' Classical Source
£4.99
Bernard Haitink, Maria João Pires
London Symphony Orchestra
---
The LSO join forces with revered conductor Bernard Haitink and the celebrated pianist Maria João Pires in this revelatory recording of Beethoven's Piano Concerto No.2. Haitink and the LSO's previous Beethoven recordings have been hailed as landmark interpretations, and this new addition is sure to be welcomed into the catalogue. BachTrack described the performance as 'music-making of the highest quality.'
Piano Concerto No 2 was composed during the 1790s when the young Beethoven was seeking to establish himself as a virtuoso pianist and composer. Subject to various revisions, the work was not published until 1801, by which time he had also published his Piano Concerto No 1.
The three-movement work opens with triumphant orchestral statements, which appear throughout the first movement and provide much of its flavour and developmental force. The music that follows is full of drama and contrast, showing off the soloist's skill and displaying the young Beethoven at his best.
Recorded live in February 2013, the concert performances were met with critical acclaim.
---
| | | |
| --- | --- | --- |
| Composer |   | Beethoven |
| Conductor |   | Bernard Haitink |
| Performers |   | London Symphony Orchestra |
| Soloists |   | Maria João Pires |
---
Track list
1. Piano Concerto No 2 in B-flat major: i. Allegro con brio
2. Piano Concerto No 2 in B-flat major: ii. Adagio
3. Piano Concerto No 2 in B-flat major: iii. Rondo: Molto allegro


---
Related products