Bernstein: Candide [download]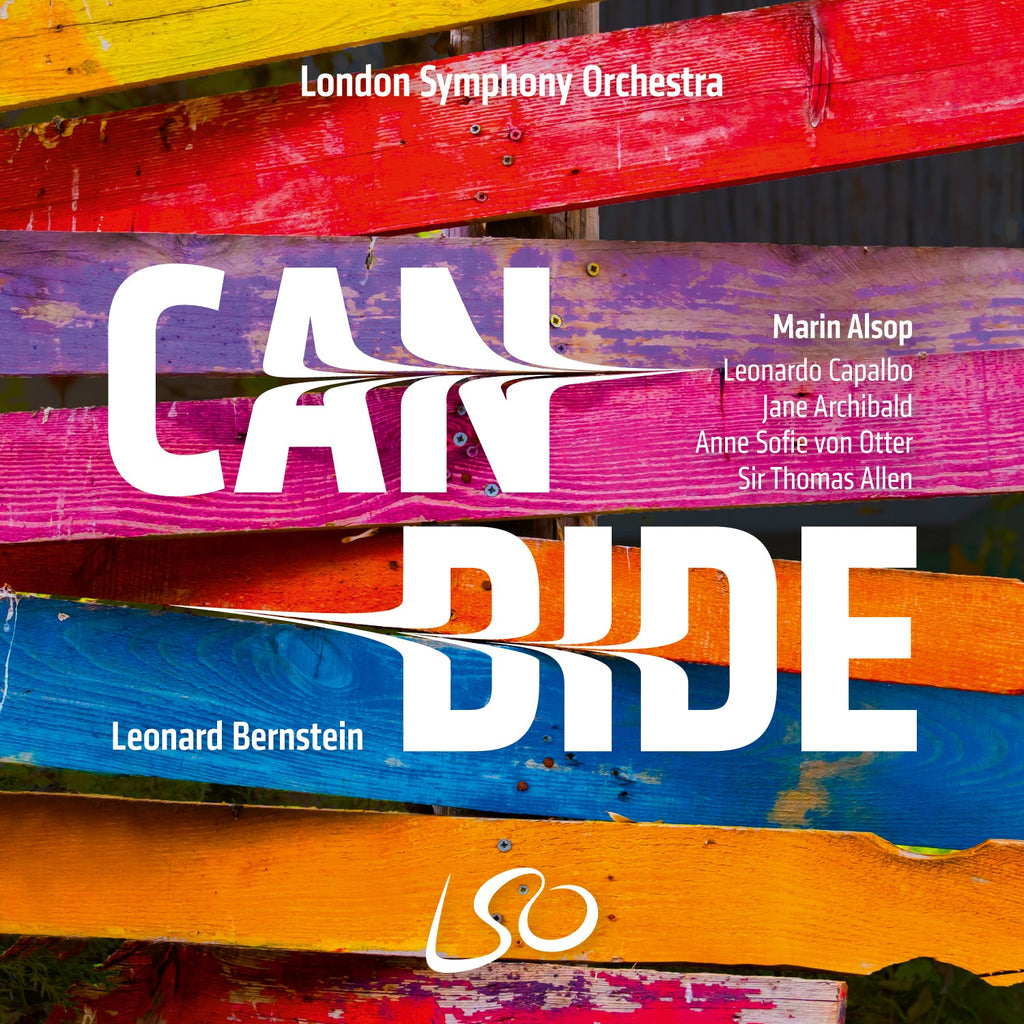 Release date: 15 October 2021
LSO0834-D | 0822231183464

Booklet in English, French & German
Stereo 2.0 and multi-channel 5.1 mixes


Producer: Andrew Cornall
Engineers: Neil Hutchinson & Jonathan Stokes for Classic Sound Ltd
Recorded live in DSD on 8 & 9 December 2018 in the Barbican Hall, London


Record of the Week (9th October 2021)
– BBC Radio 3 Record Review

Performance ★★★★ / Sonics ★★★★
– HRAudio.net
£16.49
Marin Alsop
London Symphony Orchestra 
---
Marin Alsop leads the London Symphony Orchestra and Chorus in a new recording of Bernstein's riotous satirical operetta 'Candide'.

Made almost three decades after the composer's own iconic recording with the Orchestra, Alsop's new version was captured during celebratory concerts marking Bernstein's centenary year, and features an outstanding array of soloists, including Leonardo Capalbo (Candide), Jane Archibald (Cunégonde), Anne Sofie von Otter (The Old Lady) and Sir Thomas Allen (Dr Pangloss, Narrator).
With lyrical contributions from acerbic writers Richard Wilbur, John Latouche, Lillian Hellman, and a young Stephen Sondheim, 'Candide' marries raucous humour with the extraordinary genius of Leonard Bernstein.
Composer
 

Leonard Bernstein

Conductor
 
Marin Alsop
Soloists
 
Leonardo Capalbo 

(Candide), Jane Archibald (Cunégonde), Anne Sofie von Otter (The Old Lady), Sir Thomas Allen (Dr Pangloss, Narrator), Thomas Atkins, Marcus Farnsworth



Performers
 
London Symphony Orchestra, London Symphony Chorus, Guildhall School Young Artists
---
Track list
Disc 1
Candide, Act I
Disc 2
Candide, Act II

Related products