Haydn: An Imaginary Orchestral Journey [download]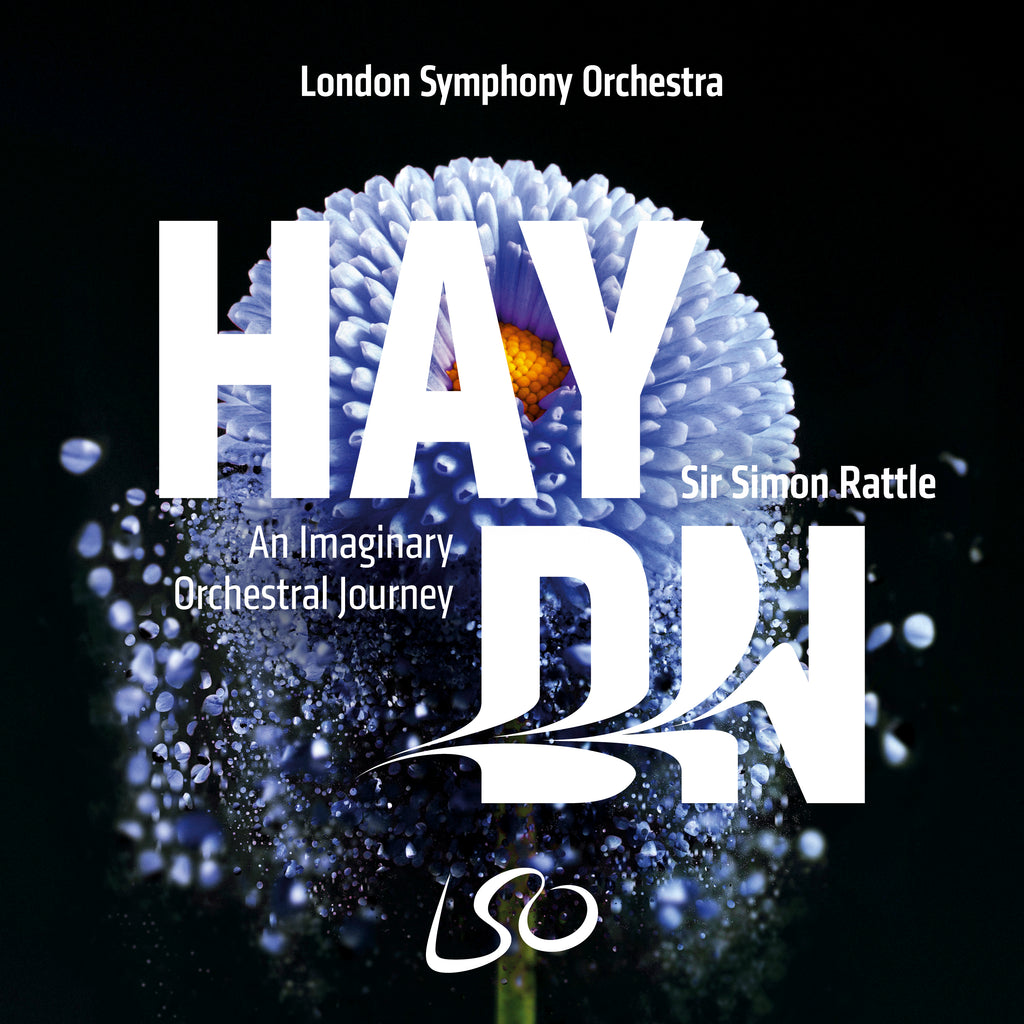 Release date: 2 February 2018
LSO0808-D | 822231180869

24 bit 96 kHz FLAC | 320 kbps MP3

Booklet notes in English, French and German
Total playing time: 51m

Producer: Andrew Cornall
Engineering: Classic Sound Ltd
Recorded live in DSD128fs at the Barbican Hall, 11-12 July 2017

Classic FM's Album of the Week

Forbes' Classical CD of the Week
'The London Symphony Orchestra plays with electric verve that can't be taken for granted from large symphony orchestras in Haydn… charming.'

The Week's CD of the Week
'This ingenious live recording of excerpts spanning 40 years is a fine celebration of Haydn's innovative music.'

SWR2's CD Tip
'The illusory Haydn symphony that Rattle [arranges] offers up an amusing journey through the spirited and skewed cosmos of the Viennese Classic.'

**** 'An imaginatively segued and brilliantly played celebration of Haydn's genius in all its multi-faceted brilliance.'
Birmingham Post

**** 'Rattle conducts with a gripping sense of tension and rhythmic liveliness, leading an Orchestra who are on dazzling form.'
Diapason

**** 'Every second reflects Rattle and the LSO's inquisitiveness and joie de vivre.'
Rondo Magazin

**** 'Powerful, expressive, infectious.'
Pizzicato.lu

'A true breath of fresh air, enabling even died-in-the-wool Haydnistas to hear something new in these often forgotten gems of genius.'
Gramophone

'The spirit of Haydn, questing, jocular, life-enhancing, is in every track.'
Financial Times

'A blessing… this live concert recording of excerpts spanning 40 years celebrates the quirkily original [Haydn].'
The Sunday Times

'A constant delight, a potent reminder of the genius of Haydn we sometimes take for granted.'
BBC Radio 3 Record Review

'The LSO's recording, and the huge stereophonic spread, is very effective.'
Classical Source
£6.99
Sir Simon Rattle,
London Symphony Orchestra
---
Sir Simon Rattle pays homage to a composer he holds close to his heart with An Imaginary Orchestral Journey through the music of Joseph Haydn. Rattle trawls through the great composer's impressive catalogue, piecing together excerpts from symphonies, oratorios and operas spanning a 40-year period in what the director describes as 'a kind of greatest hits' format.
'The idea is to make a musical journey through all that is quirky and extraordinary, humorous and profound in Haydn,' the LSO's Music Director explains. Sir Simon's focus is on Haydn as innovator, showcasing his most forward-looking and outlandish works in 50 minutes of uninterrupted performance.
What results from Sir Simon's pasticcio is a clear image of the composer he sees to best represent the ideals of the Enlightenment, his selection meticulously arranged to best demonstrate Haydn's intelligence, wit and thoughtfulness.
| | | |
| --- | --- | --- |
| Composer |   | Joseph Haydn |
| Conductor |   | Sir Simon Rattle |
| Performers |   | London Symphony Orchestra |
---
Track list
I. Introduction: Representation of Chaos: Largo (From The Creation, Hob.XXI:2)
II. The Earthquake: Presto e con tutta la forza (From The Seven Last Words of our Saviour on the Cross, Hob.XX:1)
IIIa. Sinfonia: Largo - Vivace assai (From L'isola disabitata, Hob.Ia:13)
IIIb. Sinfonia: Allegretto - Vivace (From L'isola disabitata, Hob.Ia:13)
IV. Largo (From Symphony No. 64 in A major, Hob.I:64)
V. Minuet & Trio (From Symphony No. 6 in D major, Hob.I:6)
VI. Finale: Presto (From Symphony No. 46 in B major, Hob.I:46)
VII. Finale: Prestissimo (From Symphony No. 60 in C major, Hob.I:60)
VIII. Introduction to Winter (Original version) (From The Seasons, Hob.XXI:3)
IXa. Finale: Presto (From Symphony No. 45 in F-sharp minor, Hob.I:45)
IXb. Finale: Adagio (From Symphony No. 45 in F-sharp minor, Hob.I:45)
X. Music for Musical Clocks (From Flötenuhrstücke, Hob.XIX:1-32)
XI. Finale: Allegro assai (From Symphony No. 90 in C major, Hob.I:90)
Related products