Schumann: Symphonies Nos 1 & 3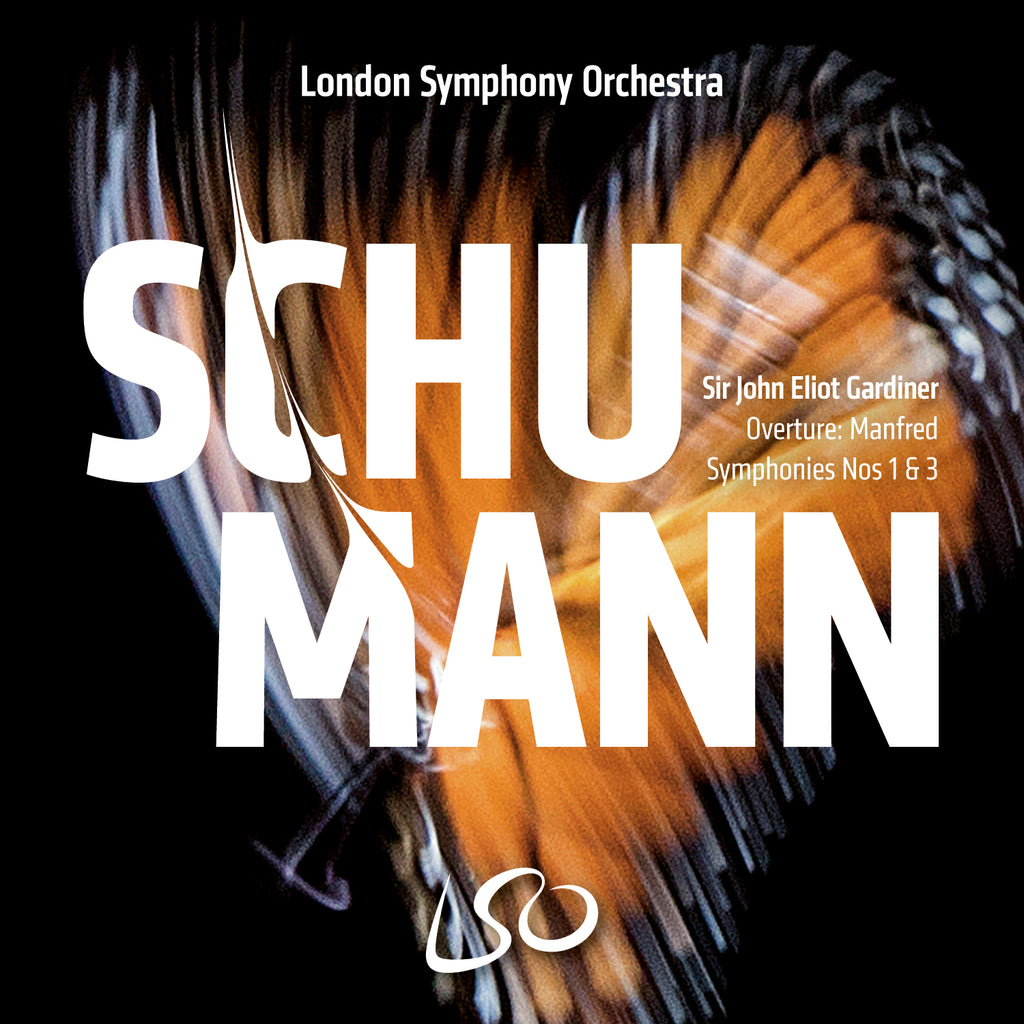 Release date: 7 February 2020
LSO0844 | 822231184423

Hybrid SACD | Jewel case
SACD incl.stereo | multi-channel 5.1


Producer: Nicholas Parker
Engineering: Classic Sound Ltd
Recorded live at Barbican Hall, London February 2019

Recording of the Week
'I would suggest that this new performance is easily worth a double-dip: not only do you get the Manfred Overture but these new accounts of the symphonies bring a bloom and vitality that is quite irresistible, and a pleasure to hear.'
Presto Classical

Album of the week
'Together they produce an album brimming with rich recordings of Schumann's optimistic first symphony, a celebration of spring, and his third symphony, which was inspired by the Rhineland after the composer visited with his wife Clara.'
Classic FM

'John Eliot Gardiner offers us a Schumann which is neither heavy, bushy, confused, abstract, or abstruse, but on the contrary, it is lively, it shines like the reflections of the Rhine, like the German forests in spring or in autumn'
France Musique

'With these bracing, tautly argued and exhilarating accounts of the Spring and Rhenish symphonies, Gardiner confounds the "dreary cliché that [Schumann] couldn't orchestrate". He brings the values of his period- instrument performances to both works and to the grandiose Manfred Overture…. The LSO players respond with verve and elan to his impulsive baton.'
The Times

★★★★
'They are lively and vigorous shots that please because of their richness of detail, their inner flexibility and their transparency.'
Pizzicato
£9.99
Sir John Eliot Gardiner 
London Symphony Orchestra
---
The second album in Sir John Eliot Gardiner's Schumann series with the London Symphony Orchestra travels from glorious fanfare to dream-like passages with the lively Spring and Rhenish symphonies.

From the dramatic first trumpet-call which awakens the frozen landscape, the First Symphony is a celebration of spring. It moves through the season and a gruff folk-song Scherzo until finally a jubilant conclusion dances into summer.

Desperate, heartfelt and elegant, the Manfred Overture opens with an urgent impetus that only increases through the work, displaying the intense strife which lies ahead for its protagonist.

Schumann's Third is one of the composer's most impressive, painting a euphoric picture of the German Rhineland in broad Beethovenian style and closing with an exhilarating finale. 
| | | |
| --- | --- | --- |
| Composer |   | Robert Schumann |
| Conductor |   | Sir John Eliot Gardiner |
| Performers |   | London Symphony Orchestra |
---
Track list
Symphony 1 in B-Flat Major, Op. 38, "Spring Symphony"
1. Andante un poco maestoso - Allegro molto vivace

2. Larghetto

3. Scherzo: Molto vivace - Trio I: Molto piu vivace - Trio II - Coda: Come sopra ma un poco pi
ù
lento - Quasi presto - Meno presto
4. Allegro animato e grazioso

5. Manfred, Op. 115: Overture
Symphony 3 in E-Flat Major, Op. 97, "Rhenish Symphony"
6. Lebhaft

7. Scherzo: Sehr mäßig

8. Nicht schnell

9. Feierlich

10. Lebhaft

Related products