Schumann: Symphonies Nos 2 & 4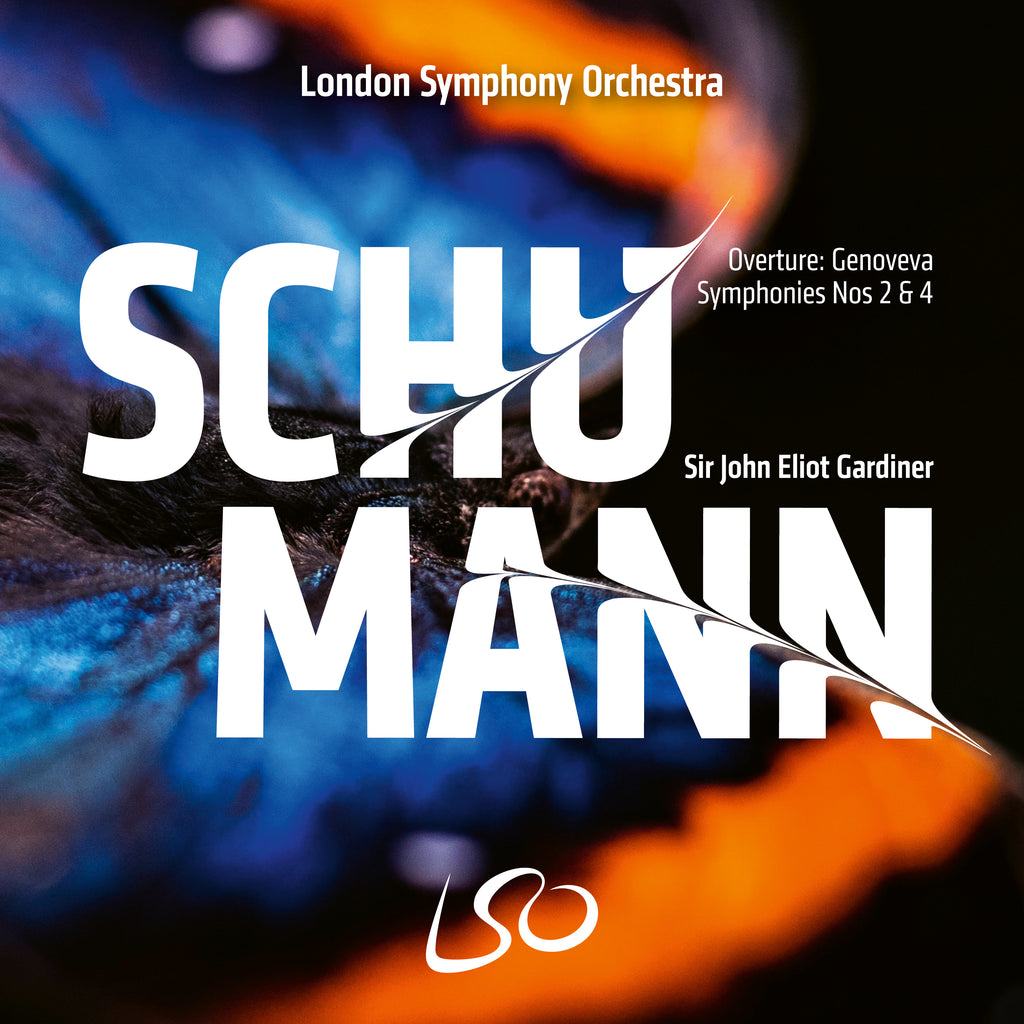 Release date: 20 September 2019
LSO0818 | 822231181828

Hybrid SACD | Jewel case
SACD incl.stereo | multi-channel 5.1


Producer: Nicholas Parker
Engineering: Classic Sound Ltd
Recorded live at Barbican Hall, March 2018

Album of the Week
'Having been such a fan of Gardiner's Mendelssohn recordings with the LSO, I had extremely high hopes for these Schumann symphonies, and so far my expectations have not just been met but easily surpassed.'
Presto Classical

Album of the Week
'This CD has addictive potential.'
Saarländischer Rundfunk

★★★★★
'The Fourth Symphony is played in the 1841 version. Gardiner's reading is lively and agile, slender and full of tension…The conductor also elicits entirely new aspects from the 2nd Symphony in D major.'
Pizzicato

★★★★
'Lean and lithe are two descriptions of John Eliot Gardiner's approach to Robert Schumann's music. Add in atmospheric and dramatic for the Overture to Genoveva (an opera), surging forward but with enough room for lyricism and breathing space...'
Classical Source

'The LSO respond with elan to the bracing textures, confounding the cliché that Schumann "couldn't orchestrate". Gardiner chooses the 1841 version of the D minor work, No 4, which the LSO play as if discovering it anew.'
The Sunday Times

'It's clear straight away that the clarity of Gardiner's approach, the airiness and rhythmic vitality of the playing pretty much negates the common criticisms of Schumann's orchestration…Crisp, authoritative and joyful playing from the London Symphony Orchestra.'
BBC Radio 3 - Record Review

'That the music is played with the utmost intensity and verve is palpable in almost every moment. [...] The highest possible precision is maintained practically throughout. The fact that this is a live recording is only evident in a few places. What can't always be captured in the recording studio prevails in this concert setting of the LSO: dramatic momentum, remarkable introspection, and in places, even moments of pure magic. [...] The musicians of the LSO are excellently prepared and their playing pulls the listener entirely into their wake. This CD is a keeper.'
Saarländischer Rundfunk

'The result is steeped in poetic magic; undoubtedly the Second Symphony's Adagio espressivo in C major is amongst the finest that classical music has to offer. This initial CD hints at the prospect of another great cycle.'
onlinemerker.com
£9.99
Sir John Eliot Gardiner
London Symphony Orchestra
---
'Every opportunity to perform the Schumann symphonies is an opportunity to marvel at their extraordinary profusion of ideas and poetic expression and to explore their kaleidoscopic originality. Each time it gives one a chance to vindicate Schumann as a master of symphonic form and instrumental colour, contrary to the dreary cliché that he couldn't orchestrate.' 
- Sir John Eliot Gardiner

Following the success of his Mendelssohn cycle, Sir John Eliot Gardiner turns to the music of Robert Schumann, launching an exploration of his symphonic works that begins with his Second and Fourth symphonies and a rare glimpse of his only opera.
| | | |
| --- | --- | --- |
| Composer |   | Robert Schumann |
| Conductor |   | Sir John Eliot Gardiner |
| Performers |   | London Symphony Orchestra |
---
Track list
1. Overture Genoveva
Symphony No 4
2. Andante con moto - Allegro di molto

3. Romanza. Andante

4. Scherzo. Presto

5. Largo. Finale: Allegro vivace
Symphony No 2
6. Sostenuto assai - Allegro, ma non troppo 
7. Scherzo. Allegro vivace
8. Adagio espressivo 
Related products