Shostakovich: Symphonies Nos 6 & 15 [download]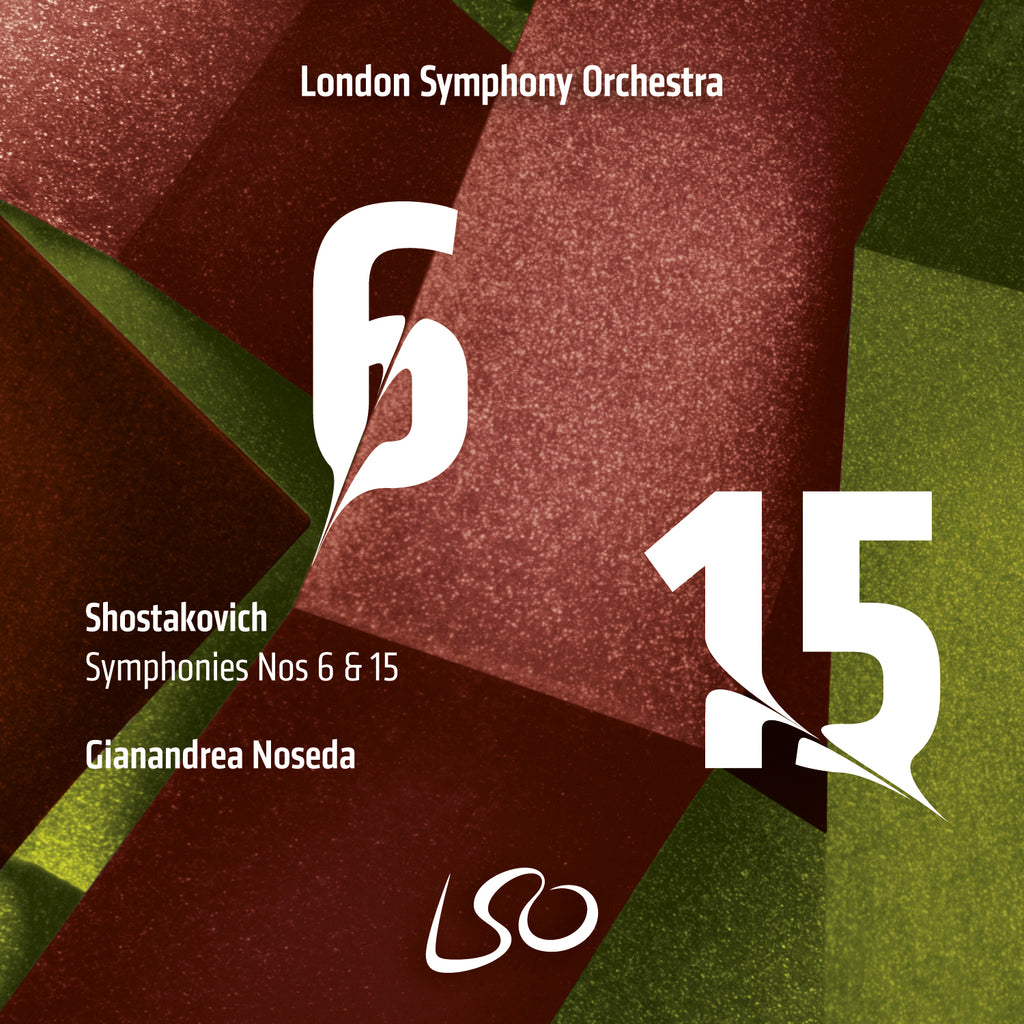 Release date: 26 May 2023
LSO0878-D | 0822231187868


24 bit 96 kHz FLAC | 320 kbps MP3
Digital booklet in English, French & German


Producer & Editor: Nicholas Parker
Engineers: Jonathan Stokes and Neil Hutchinson for Classic Sound Ltd
Recorded in DSD 256fs in October 2019 (Symphony No 6) and February 2022 (Symphony No 15) in the Barbican Hall, London

'Gianandrea Noseda is careful to cross every t without ever losing sight of atmosphere and long-term vision.'
Performance ★★★★★ Recording ★★★★
– BBC Music Magazine

'As those familiar with Noseda's dynamic conducting style will expect, the performance here is scrupulously prepared and magnificently played by the LSO, with the many instrumental solos delivered immaculately and with the utmost sensitivity.'
Performance ★★★★ ½ Sonics: ★★★★ ½
– HRAudio.net

'The LSO's sumptuous sound and Noseda's alert and witty conducting provide much pleasure.'
★★★★
– Midlands Classical Music Making
£10.99
Gianandrea Noseda
London Symphony Orchestra 
---
Following the success of his Fifth Symphony, all eyes were on Shostakovich to create a work that would measure up to its predecessor. The Sixth was originally intended as an immense musical monument to Lenin, to be woven with heroic melodies and folk songs. Instead his audiences were surprised to hear a quite different result—a contemplative, restrained first movement that morphs puzzlingly into a ferocious ending.
The Fifteenth is another of Shostakovich's musical enigmas, with inexplicable quotes from music by Rossini, Glinka and Wagner dotted throughout, alongside references to his own music from his younger years. Written in 1970–71 when the composer's health was declining, this final symphony is one of fond reflection.
Together these unconventional works showcase Shostakovich's range as a composer—from wild exuberance to quiet introspection.
---
| | | |
| --- | --- | --- |
| Composer |   | Dmitri Shostakovich |
| Conductor |   | Gianandrea Noseda |
| Performers |   | London Symphony Orchestra |
---
Track list
Shostakovich: Symphony No. 15 in A Major, Op. 141
1. I. Allegretto
2. II. Adagio – Largo – Adagio – Largo
3. III. Allegretto
4. IV. Adagio – Allegretto – Adagio – Allegretto

Shostakovich: Symphony No. 6 in B Minor, Op. 54
5. I. Largo
6. II. Allegro
7. III. Presto
Related products