Vaughan Williams: Symphonies Nos 4 & 6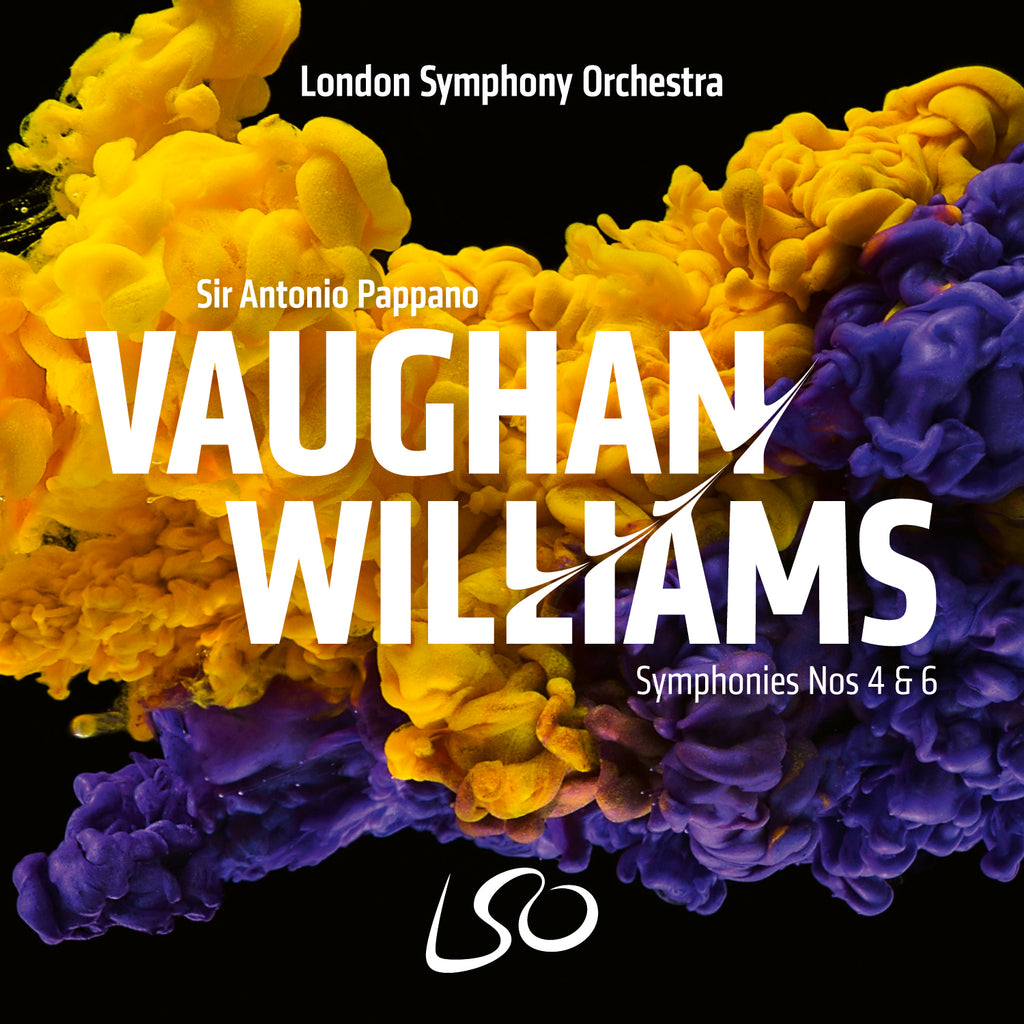 Release date: 16 April 2021
LSO0867 | 0822231186724

1 disc in jewel case
Booklet in English, French & German
SACD incl. stereo | multi-channel 5.1


Producer: Andrew Cornall
Engineers: Classic Sound
Recorded Barbican Hall, London
December 2019 & March 2020

Recording of the Month (June 2021)
★★★★★
'They're both electrifying, and they sound absolutely magnificent... Pappano makes sure [the Fourth] sings as often as it can... This is a terrible beauty, energetic, Satanic, utterly spellbinding, keeping enough in reserve to make the biggest climaxes truly shattering... The opening bars of this Sixth, a cry of anguish that's also passionate bel canto song, promise the very best recording of the work.'
– BBC Music Magazine

Recording of the Week (16th April 2021)
– Presto Music

Album of the Week
'Pappano's dramatic, thrustful accounts, vividly recorded, have a momentous, dynamic allure that bodes well for his future tenure, and the orchestra plays this music ... to the manner born.'
– Sunday Times

The Best Classical CDs & DVDs of 2021
★★★★
– The Telegraph

★★★★★
– The Scotsman
£10.99
Sir Antonio Pappano
London Symphony Orchestra 
---
Sir Antonio Pappano leads the London Symphony Orchestra in a pair of symphonies by Ralph Vaughan Williams that span the build-up and aftermath of the Second World War.
Throughout the Fourth Symphony Vaughan Williams channels tension and power through the music in amongst moments of light and clarity. It evokes a sense of hardship and persistence, perhaps suggesting the ever-present threat of war in the 1930s.
Written in 1947, the composer's Sixth Symphony also seems to reflect the hardships and devastation wrought by World War II. Melancholic in some movements, ferocious in others.
| | | |
| --- | --- | --- |
| Composer |   | Ralph Vaughan Williams |
| Conductor |   | Sir Antonio Pappano |
| Performers |   | London Symphony Orchestra |
---
Track list

1. Symphony No. 4 in F minor, I. Allegro
2. Symphony No. 4 in F minor, II. Andante moderato
3. Symphony No. 4 in F minor, III. Scherzo: Allegro moderato
4. Symphony No. 4 in F minor, IV. Finale con epilogo fugato: Allegro molto
5. Symphony No. 6 in E minor, I. Allegro
6. Symphony No. 6 in E minor, II. Moderato
7. Symphony No. 6 in E minor, III. Scherzo: Allegro vivace
8. Symphony No. 6 in E minor, IV. Epilogue: Moderato

Related products