Berlioz: Symphonie fantastique, Overture: Waverley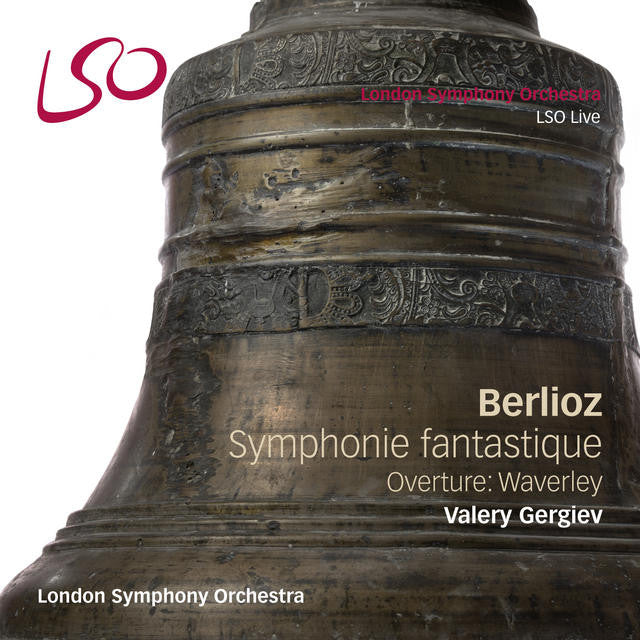 Catalogue Number LSO0757
UPC 822231175728


James Mallinson producer
Jonathan Stokes for Classic Sound Ltd
engineering, mixing & mastering

1SACD + Blu-ray audio disc
Audio + bonus video material/digital

Recorded live at the Barbican, 31st October 2013 &
14th November 2013


DSD (direct stream digital) recording
2.0 Stereo and multi-channel (5.1)

Notes in English / en français / auf Deutsch

Performance: **** Recording: ***** 'The playing from the London Symphony Orchestra is, as so often, exceptionally refined, yet very much alive and full of colour in both the Symphonie fantastique and the accompanying Waverley Overture.'
BBC Music Magazine

'The conventional jewel-case houses two discs: the now customary hybrid SACD plus a novel Blu-ray disc containing both a Pure Audio audiophile alternative and a complete filmed performance of the main work … There are plentiful close-ups of the toothpick-wielding maestro, more selective views of his players (including the antiphonally placed violins) and a taste of the concluding applause otherwise excluded … What matters here is that this live recording preserves personalised music-making of real distinction.'
Gramophone

'Superb.'
Classic FM

' Beautifully nuanced playing especially from the strings.'
Classical CD Choice

'The lossless DTS Master Audio tracks are really superb. The music emerges from a noiseless background. The strings sound realistic, and the orchestral image is well rendered in the front speakers. The deep bass is solid for the fourth and fifth movements, never blurring and the dense orchestration never becomes sonically diffuse. It's a demonstration quality recording with the wide dynamic range high resolution audio that are so well reproduced.'
Audiophile Audition

'[Gergiev] drives the orchestra ferociously to one of the most terrifying climaxes imaginable… It is a memorable performance.'
International Record Review
£12.99
Valery Gergiev, London Symphony Orchestra
---
Berlioz let his imagination run wild in his music, finding inspiration in all manner of sources, including his own turbulent personal life. His experience of powerful, unrequited love finds its expression in the emotionally charged Symphonie fantastique, the story of an artist's 'hopeless love', complete with waltzes, witches and a hallucinogenic nightmare.
There are few orchestras with the music of Berlioz more thoroughly in their blood than the LSO, and here Valery Gergiev brings to bear his opulent interpretation of this landmark piece.
As well as SACD, this recording will be released for the first time on the label on Pure Audio Blu-ray, which will enable the orchestra to be heard in high resolution sound on every Blu-ray player. Bonus HD video footage of the Symphonie fantastique will also be included on the 
Blu-ray.
---
| | | |
| --- | --- | --- |
| Composer |   | Berlioz |
| Conductor |   | Valery Gergiev |
| Performers |   | London Symphony Orchestra |
---
Track list
1. Symphonie fantastique: I. Rêveries - Passions
2. Symphonie fantastique: II. Un bal
3. Symphonie fantastique: III. Scène aux champs
4. Symphonie fantastique: IV. Marche au supplice
5. Symphonie fantastique: V. Songe d'une nuit de sabbat
6. Overture: Waverley

---
Related products