The Panufnik Legacies [download]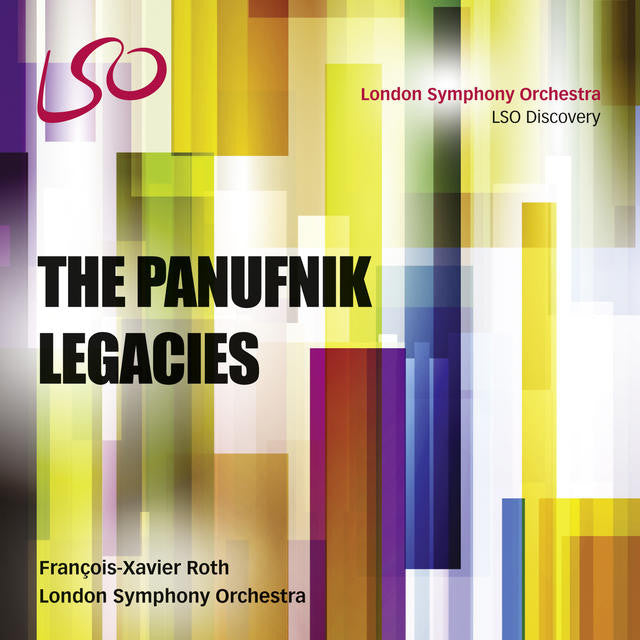 Catalogue Number LSO5061
UPC 822231506126


FORMATS

FLAC
MP3 320 kbps [stereo]

Jonathan Stokes producer

Recorded at LSO St Luke's, October 2012


BBC Music Magazine's Editor's Choice
'There are plenty of imaginative sounds in The Panufnik Legacies, a CD from the LSO showcasing works by young composers. In Flēotan, Charlie Piper creates the sense of sounds suspended in the air, while in Christopher Mayo's Therma, earthy rumblings gradually erupt. A highlight for me, though, was Eloise Nancie Gynn's Sakura in which darker forces emerge and subside against a backdrop of atmospheric shimmers.'

**** 'There are 11 firecrackers on this disc, written by 10 composers who have been nurtured by the LSO's Panufnik Young Composers Scheme.'
The Daily Telegraph

'There is not a work on this disc that I would not wish to hear again. Some of the composers I will certainly be looking out for again. François-Xavier Roth and the LSO do these young composers proud on this well recorded CD that is a tribute to both the composers featured and the Panufnik Young Composers Scheme.'
The Classical Reviewer

'Much to relish here, the music of now and the future… All round, very impressive.'
Hi-Fi Critic

'Francois-Xavier Roth and the orchestra defend the best of these scores. Hats off!'
Classica

'The Panufnik Legacies is an extremely valuable release, demonstrating the London Symphony Orchestra's commitment to contemporary music, François-Xavier Roth's dynamic and committed conducting, and that music being written right now is in very good health.'
Classical Source

'All of the pieces benefit from the commitment and alacrity of the LSO's response, reinforced by Francois-Xavier Roth's no less dedicated conducting.'
International Record Review
£7.99
François-Xavier Roth
London Symphony Orchestra
---
An album of new works by ten emerging composers. The pieces - originally commissioned as part of the LSO Panufnik Scheme - were recorded in LSO St Luke's and are now presented on disc, enabling the LSO to share and promote the composers' music world-wide. The LSO Panufnik Scheme began in 2005 and each year offers six composers the opportunity to write a 3 minute piece for the LSO. This recording showcases the works of selected composers from across the first five years of the scheme, representing the eclectic range of styles and influences of the 45 composers who have now worked with the Orchestra through this scheme.
---
| | | |
| --- | --- | --- |
| Composers |   | Andrew McCormack, Christian Mason, Charlie Piper, Eloise Nancie Gynn, Edward Nesbit, Jason Yarde, Martin Suckling, Christopher Mayo, Elizabeth Winters, Vlad Maistorovici |
| Conductor |   | François-Xavier Roth |
| Performers |   | London Symphony Orchestra |
---
Track list
1. Andrew McCormack: Incentive
2. Christian Mason: ...From Bursting Suns Escaping...
3. Charlie Piper: Flēotan
4. Eloise Nancie Gynn: Sakura
5. Edward Nesbit: Parallels I
6. Edward Nesbit: Parallels II
7. Jason Yarde: Rude Awakening!
8. Martin Suckling: Fanfare for a Newborn Child
9. Christopher Mayo: Therma
10. Elizabeth Winters: Sudden Squall, Sudden Shadow
11.
Vlad Maistorovici: 
Halo
---
Related products