This Is Rattle Bundle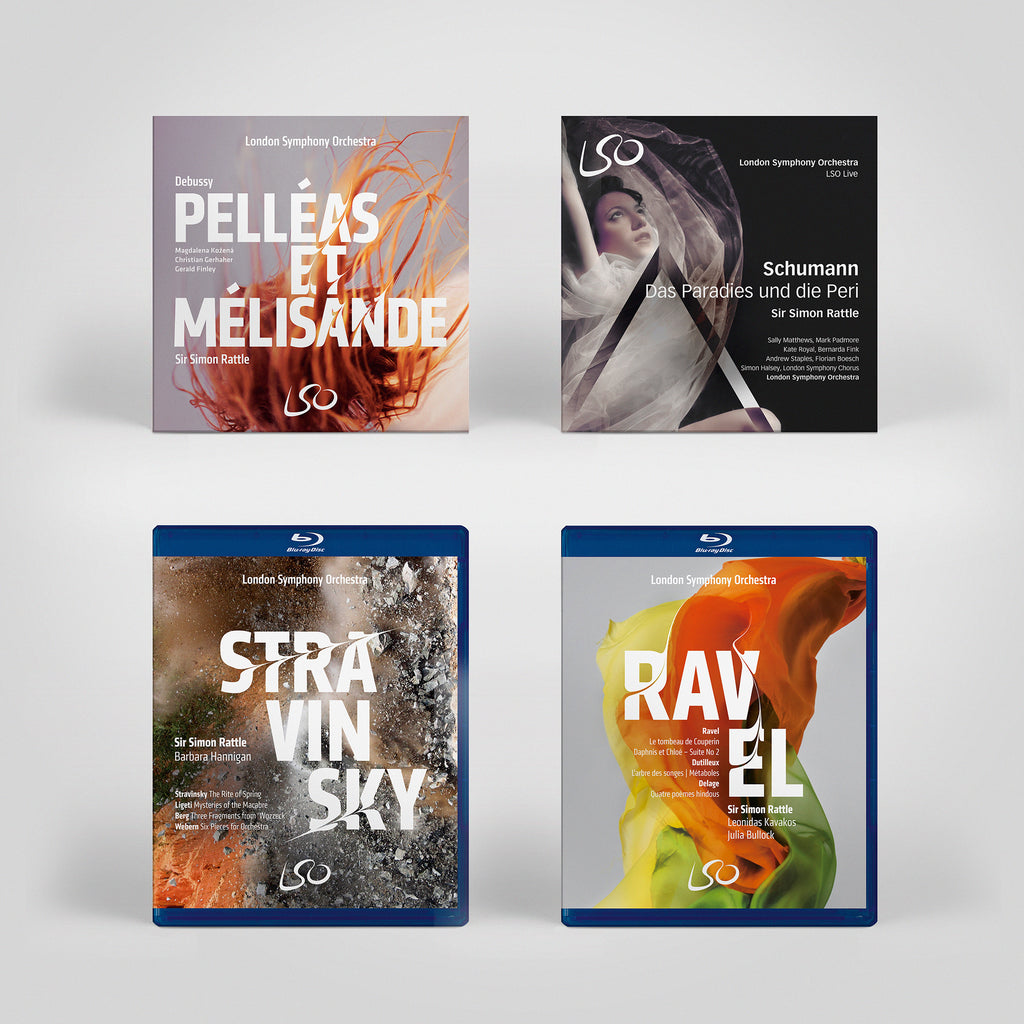 Catalogue Number LSO5110
UPC 822231511021

Bundle includes:

LSO0790 Debussy: Pelléas et Mélisande
[3 SACD Hybrid + Pure Audio Blu-ray]
LSO3028 Stravinsky, Ligeti, Berg & Webern [Blu-ray + DVD]
LSO3038 Ravel, Dutilleux, Delage [Blu-ray + DVD]
LSO0782 Schumann: Das Paradies und die Peri
[2 SACD + 1 Pure Audio Blu-ray]
LSO0306 Turnage: Remembering, In Memoriam Evan Scofield [Download*]
£50.00 £69.95
For a limited time only, purchase all of Sir Simon Rattle's LSO Live recordings at a special discounted price with the This Is Rattle bundle. 
As well as 2 audio recordings and 2 concert films, this bundle includes both MP3 and 24 bit 96 kHz downloads* of the world premiere recording of Remembering by British composer Mark-Anthony Turnage. 
Products included:
 *Download link will be delivered via email upon purchase.
Related products