Beethoven: Violin Concerto [download]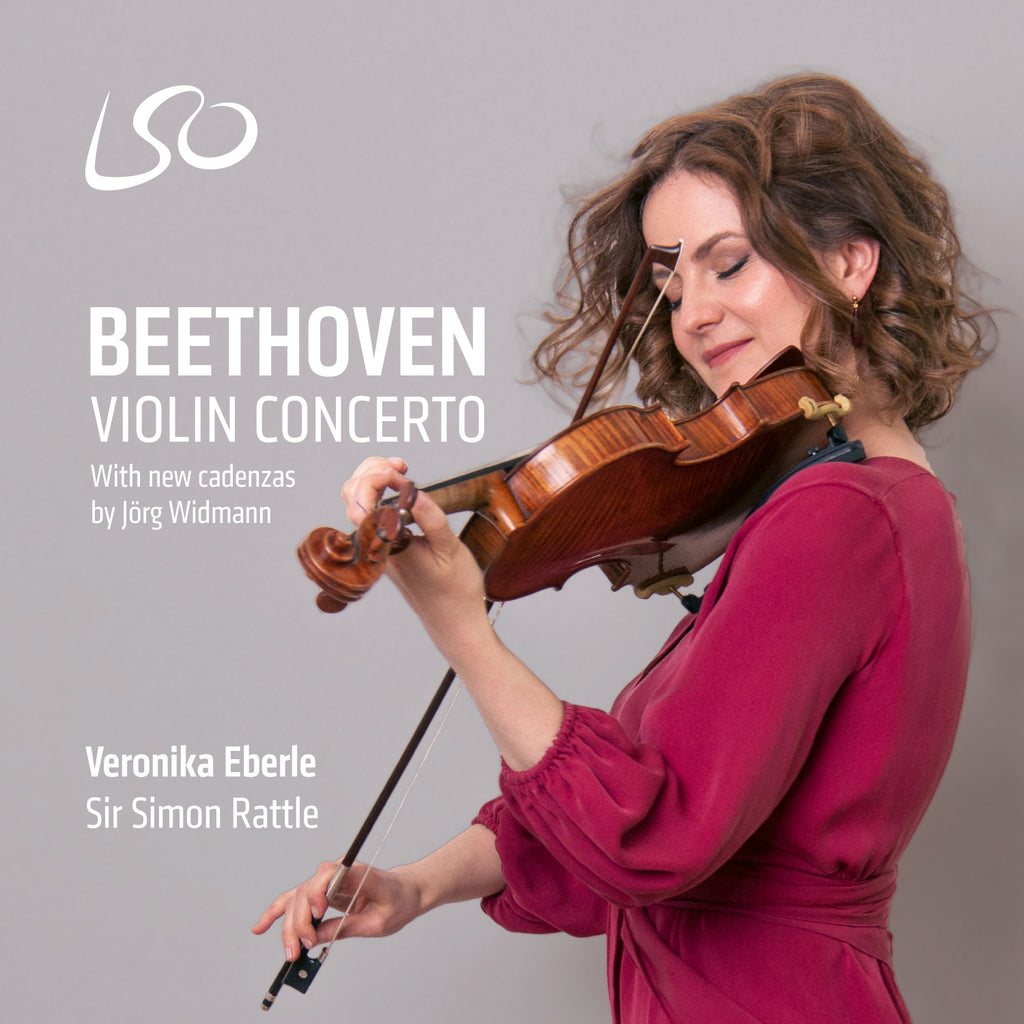 Release date: 24 February2022
LSO5094 | 0822231509424


1 SACD Hybrid disc in Brilliant box jewel case
Booklet in English, French & German
SACD incl. stereo | multi-channel 5.1


Producers: Andrew Cornall
Engineers: Jonathan Stokes and Neil Hutchinson for Classic Sound Ltd
Recorded live in 24bit 96kHz PCM at Jerwood Hall, LSO St Luke's, London March 2022

'Eberle fills every tone with life and meaning, and the musicians of the London Symphony Orchestra under Simon Rattle are her wonderful partners.'
– NDR

'Eberle plays these new [cadenzas] with dazzling virtuosity, and her live performance of the Concerto itself with Simon Rattle and the LSO has just the right amount of warmth and expressive freedom.'
Performance ★★★★★ Recording ★★★★★
– BBC Music Magazine

'Add the defiant dialogue in the final movement cadenza, and you have a must-listen recording for lovers of classical and contemporary music.'
Performance ★★★★★ Sonics ★★★★ ½
– Stereophile

'A top-tier album take, the Eberle, LSO and Rattle recording makes a notable entry to the discography, one combining present-day instruments, historically informed practices and contemporary music commentary into gorgeous music-making.'
– AIM Adventures in Music
£10.99
Veronika Eberle, Sir Simon Rattle, London Symphony Orchestra
---
For her debut concerto album, violinist Veronika Eberle revisits a work that has endured more than two centuries, and shares a fresh interpretation featuring new cadenzas by composer Jörg Widmann.

Not only is Beethoven's Violin Concerto a particular favourite of Veronika, it has been central to her career to date—most notably alongside Sir Simon Rattle, who has been Veronika's long-time supporter and collaborator. When she was just 16, Sir Simon introduced her at the 2006 Salzburg Easter Festival, where she performed this very concerto to a packed Salzburg Festpielhaus.

On this album, the pair reunite to bring this sublime masterpiece to life, and to celebrate the work that first brought Veronika to international attention.

---
| | | |
| --- | --- | --- |
| Composer |   | Beethoven |
| Conductor |   | Sir Simon Rattle |
| Performer |   | London Symphony Orchestra |
---
Track list
Beethoven – Violin Concerto, Op. 61, with cadenzas by Jörg Widmann
1. I. Allegro ma non troppo
2. II. Larghetto
3. III. Rondo. Allegro
4.
Beethoven – Fragment from Violin Concerto in C major, WoO 5 (1790–92)
---
Related products