Ayanna Witter-Johnson: Ocean Floor [download]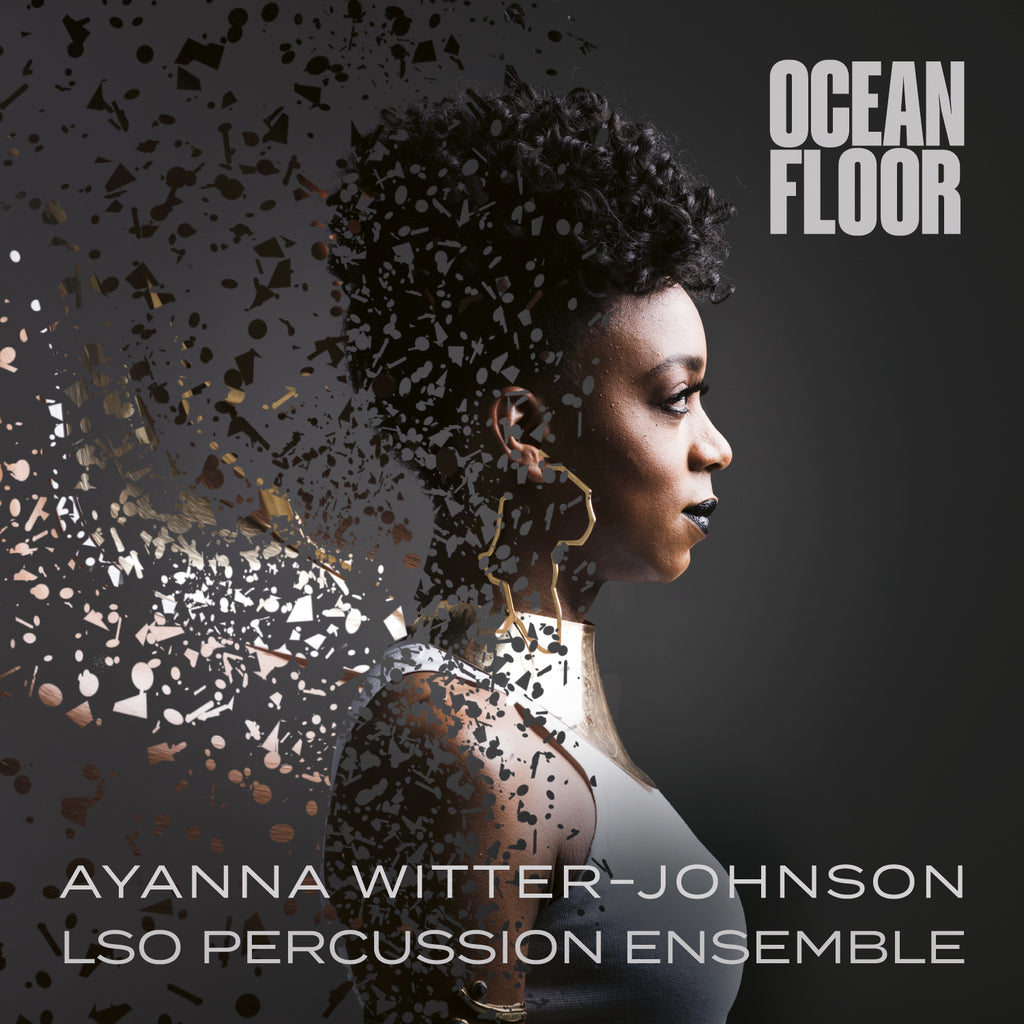 Release date: 27 October 2023
LSO5122-D | 0822231512264


24bit 96kHz FLAC | 320kbps MP3
Booklet in English


Producer: Nick Wollage
Engineers: Classic Sound Ltd
Recorded: November 2022 in the Jerwood Hall, LSO St Luke's, London
£10.99
Ayanna Witter-Johnson
LSO Percussion Ensemble 
---
In 1781, the Zong – a British slave ship – left Ghana with twice the number it was designed to carry, bound for Jamaica. The ship's owners claimed that drinking water was running low, and ordered the crew to throw more than 130 living enslaved people overboard.

Over 200 years later, Jamaica has become a place of significance for Ayanna Witter-Johnson. As a young child, she often spent her six-week summer holiday visiting extended family there, taking trips to a favourite beach on the south coast. It was here that she witnessed a terrible fatal accident at one end of the beach, yet at the other end, a baptism and celebration was taking place.

Witter-Johnson explores this spectrum of events, separated by two centuries yet tied together by their central themes of ancestry, family and the ocean, noting that even amidst the darkness of death, there is still room for joy.

Combining alternative R&B with classical, and with influences from soul, hip hop and reggae, Ayanna Witter-Johnson is the definition of an eclectic soul. Through her work with the LSO, she forged a friendship with LSO Principal Percussionist, Neil Percy, which became the starting point for the recording.

"His enthusiasm for my music moves me to tears and was the catalyst behind our first collaboration and subsequent commission, Forever. The organic development of this project is something I will treasure forever, because above all, I have felt the fullest support in expressing myself exactly as I am, and that goes beyond words." – Ayanna Witter-Johnson

This album showcases Witter-Johnson's special partnership with the LSO Percussion Ensemble, where her choice of rhythms and harmony and use of percussion all have symbolic meaning in relation to the songs' deep inspiration.
---
| | | |
| --- | --- | --- |
| Composers |   | Ayanna Witter-Johnson, Gwilym Simcock |
| Performers |   | Ayanna Witter-Johnson, Gwilym Simcock, LSO Percussion Ensemble |
---
Track list
Ayanna Witter-Johnson: Ocean Floor
Intro applause
Unconditionally (Ayanna Witter-Johnson)
All Roads (Gwilym Simcock)
Chariot (Ayanna Witter-Johnson / Ofei Sakyi, arr. Gwilym Simcock)
Falling (Ayanna Witter-Johnson / Alex Webb)
Holding (Gwilym Simcock)
Tidal Warning (Ayanna Witter-Johnson)
Ocean Floor Suite: Prologue (Ayanna Witter-Johnson)
Ocean Floor Suite: I. The Darkest Hour (Ayanna Witter-Johnson)
Ocean Floor Suite: II. Pioneers (Ayanna Witter-Johnson)
Ocean Floor Suite: III. Ocean View (Ayanna Witter-Johnson)
Forever (Ayanna Witter-Johnson)
Related products