Tchaikovsky: Symphony No. 5 – Rimsky-Korsakov: Kitezh Suite [download]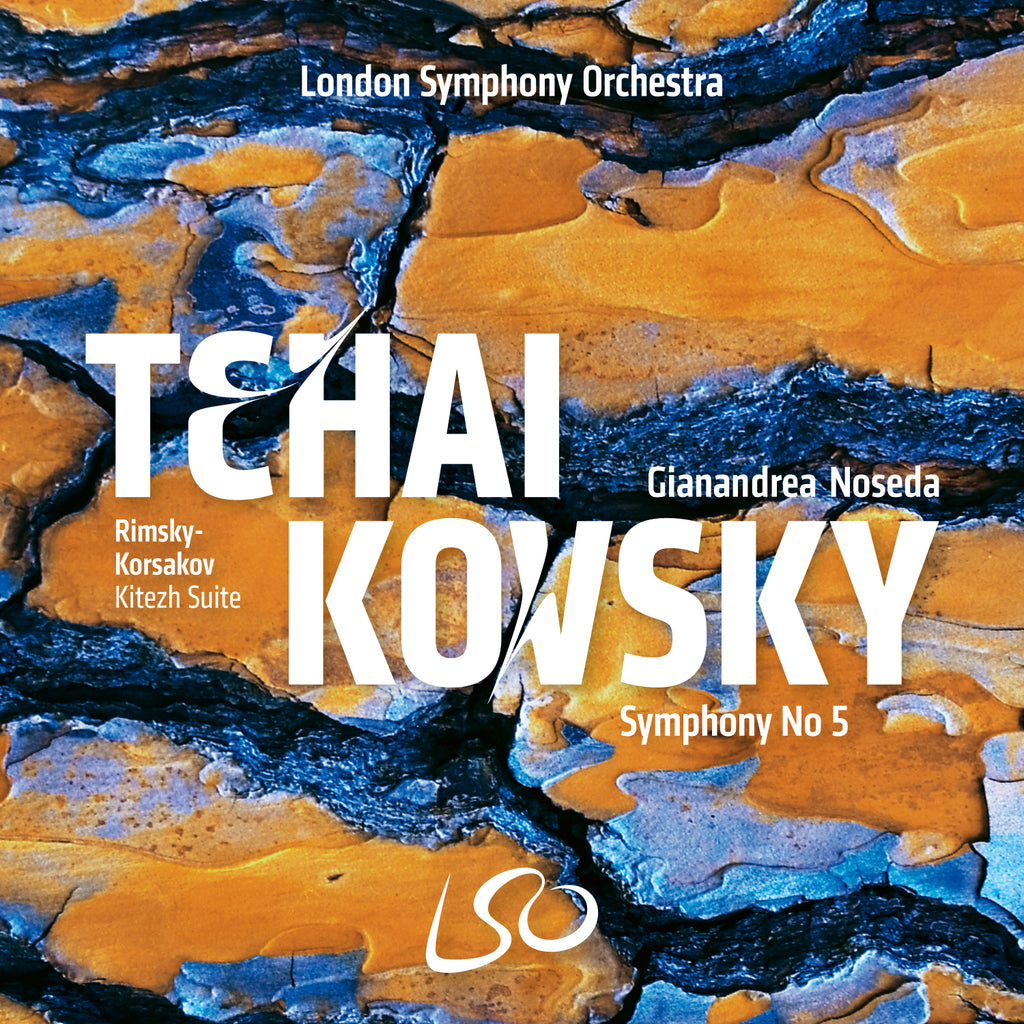 Release date: 21 October 2022
LSO0858D | 0822231185864

Producer & Editor: Nicholas Parker
Engineering: Classic Sound Ltd
Recorded live in DSD 256fs, November 2019, at the Barbican Hall, London

'Thanks to its conductor, the LSO is more than an orchestra, it is a storyteller. A record that should find its rightful place in the discotheque of any Russian music enthusiast.'
– Hebdoscope

'Warm colors, a great deal of transparency and a correspondingly rich, internally animated sound: that is what strikes one right away about this recording of Piotr Tchaikovsky's 5th Symphony. Noseda's reading of Rimsky-Korsakov's Kitezh Suite is colorful, very vital and pleasantly atmospheric.'
– Pizzicato

'Noseda's Tchaikovsky 5 offers a more distinctive sound than the customary generic polish.'
– Stereophile
£10.99
Gianandrea Noseda
London Symphony Orchestra
---
History, heritage, and fate combine in this recording from Gianandrea Noseda and the London Symphony Orchestra, bringing together the music of Tchaikovsky and Rimsky-Korsakov.
Tchaikovsky's Fifth Symphony, brimming over with drama and emotional intensity, charts a course from darkness to a final, life-affirming glimmer of optimism. Composed in 1888 and conducted by Tchaikovsky for its November premiere that year, the symphony makes use of a recurring main 'Fate theme' to bring together the work's four movements.
Rimsky-Korsakov dug deep into Russian legends and folk tales for his opera The Legend of the Invisible City of Kitezh. Follow the mythical, magical story of the 'Russian Atlantis' in this orchestral suite, told through the composer's glittering orchestral palette.

---
| | | |
| --- | --- | --- |
| Composers |   | Tchaikovsky, Rimsky-Korsakov |
| Conductor |   | Gianandrea Noseda |
| Performer |   | London Symphony Orchestra |
---
Track list

Tchaikovsky: Symphony No. 5 in E Minor, Op. 64
1. I. Andante - Allegro con anima
2. II. Andante cantabile, con alcuna licenza - Moderato con anima - Andante mosso - Allegro non troppo
3. III. Valse. Allegro moderato
4. IV. Finale. Andante maestoso - Allegro vivace - Molto vivace - Moderato assai e molto maestoso - Presto - Molto meno mosso

Rimsky-Korsakov: Suite from The Legend of the Invisible City of Kitezh and the Maiden Fevroniya
5. I. Prelude. A Hymn to Nature
6. II. Wedding Procession - Tartar Invasion
7. III. The Battle of Kerzhenets
8. IV. Blessed Death of Fevroniya and Apotheosis of the Invisible City
Related products